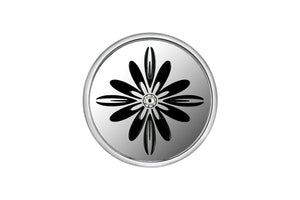 Classy and clever! The filigree Qliq! can be matched with practically any outfit for any occasion and for any season. With such versatility and style, it's no wonder that an enamel pendant necklace is truly a jewelry box must-have.
"Qliq!" and Change Styles
Easy swap in and out feature allows you to transform the EMMESPHERE Sound Necklaces or the Hemisphere Necklace into a beautiful piece of jewelry to match your extensive wardrobe and create a stylish edge to any look. A style statement that's sure to turn heads.